18th November 2022
In our clubs selection, Art, Design and Design Technology skills areas often feature and they are very popular clubs among BNIS students. This half of term, Simple Woodwork is one of our most popular clubs on offer.
Through mini projects, some basic woodworking skills are being taught and practised. Safety with handling the tools and safely working alongside each other is the first consideration for each lesson and each new skill.
The first mini project was a noughts and crosses board game made using the skills of measuring, sawing (using a bench hook and junior hacksaw), sanding and glueing. It was surprisingly tough sawing a broomstick to make the little noughts.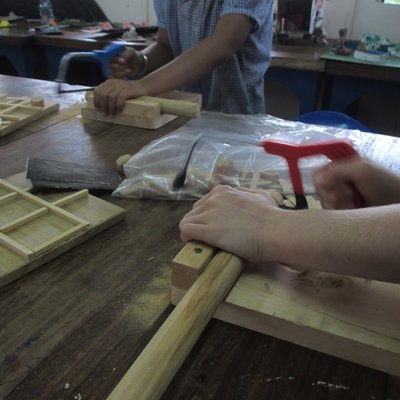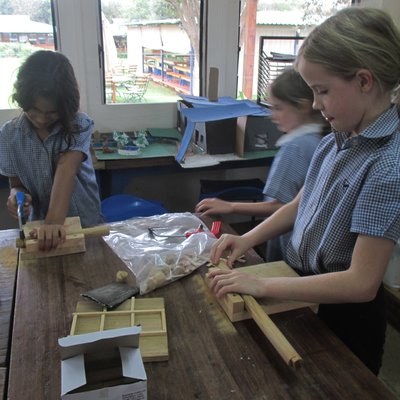 Our second mini project was to use those same skills to make a soap dish. A few of these have turned out to be for hotel size bars of soap.
Our third mini project, which we started this week, was to make a pencil holder. For this, the children have learnt how to use the pillar drill to make holes for their pencils and how to use a hammer to nail in tacks and create decorative features on their blocks of wood. Using the pillar drill was exciting and the children are looking forward to adding even more holes to their pencil holders next week.
Club's time whizzes by with the children absorbed in their making and design. The ending time always catches us still engrossed and busy. Hopefully by the end of this block, lucky families will have some really cool handmade and useful additions to their household and this group of children will have learnt some really handy skills!