At Braeburn Nanyuki we believe that all children can learn and each child is an individual with a unique personality, talent and learning style.  Our aim is to develop the children in our care to have active and creative minds, to develop a sense of understanding and compassion for others and the courage to act on their belief. Ultimately, we aim to ensure that children become independent learners and that through taking responsibility of their own achievements, children will strive to attain their full potential by being the best they can.
We emphasise the total development of each child, spiritually, morally, intellectually, socially, emotionally and physically. We see to provide an engaging and stimulating learning environment which is safe, orderly, nurturing and supportive to bring out the very best in each individual child at Braeburn Nanyuki International School through a broad and balanced curriculum.
By working together and learning from each other, through close partnerships with our pupils, all members of staff, parents and the community at large, we believe our children will be able to make positive choices for healthier lifestyles and take care of their environment.  We are a learning school.
United Nations Global Compact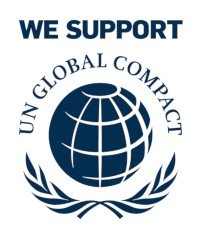 United Nations Global Compact is strategic policy initiative for businesses that are committed to aligning their operations and strategies with ten universally accepted principles in the areas of human rights, labour, environment and anti-corruption, and take actions that advance societal goals. The UN Global Compact works toward the vision of a sustainable and inclusive global economy which delivers lasting benefits to people, communities, and markets.
Visit United Nations Global Compact website
View Braeburn Schools Letter of Commitment and Communication On Engagement Report