18th November 2022
We're going on a bear hunt.
We're going to catch a big one.
What a beautiful day!
We're not scared.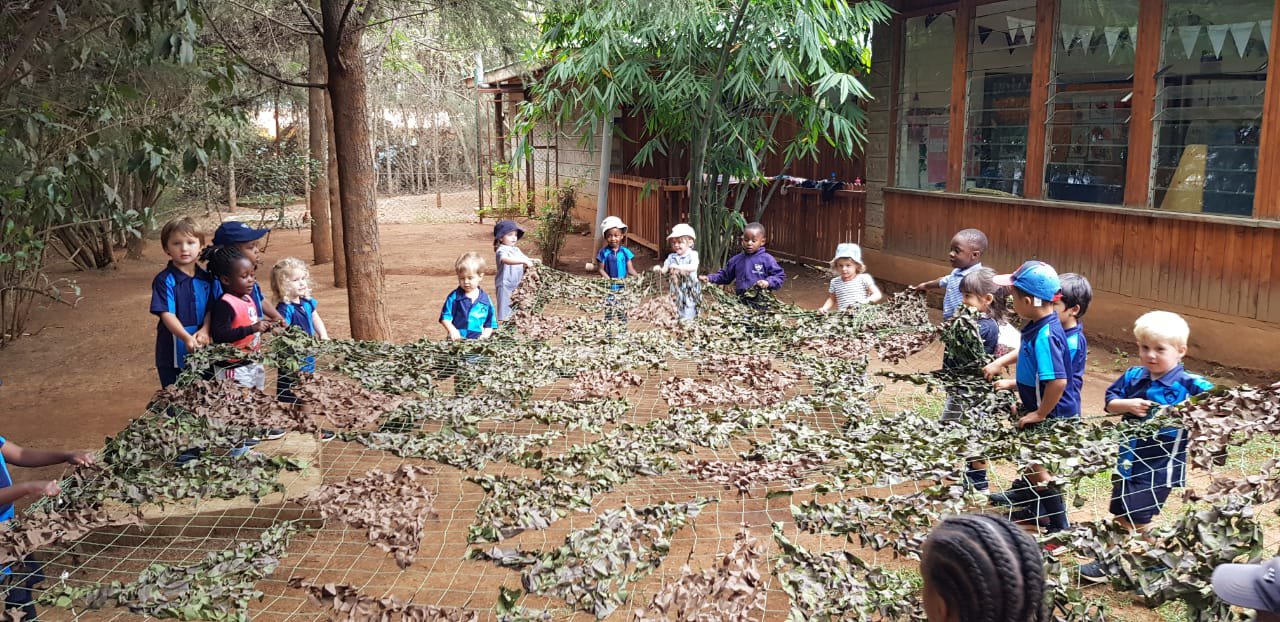 We're Going on a Bear Hunt by Michael Rosen and Helen Oxenbury has been a joy for children since 1989, and here in FS1 we have spent the last week reading this captivating book, learning the parts of the story, recognising the rhymes and repetitions as well as reciting the poem. Our aim is that if any of our FS1 parents were to ask their child about this book – and PLEASE do – these little three year olds could tell you the story, recite parts of the rhyme, make noises, sounds and movements and give interesting anecdotes.
We have been re-enacting it on the trampoline, in the playground and by using our hands to draw, paint and glue. We progressed to changing the words, trying out 'we're going to catch a…tiny one…. a blue one…. a naughty one!' We also wrote hilariously brilliant letters to the bear, requesting play dates and holidays together! It really is amazing how children's minds think and it is really exciting to see how they get invested in a story, the language and the characters.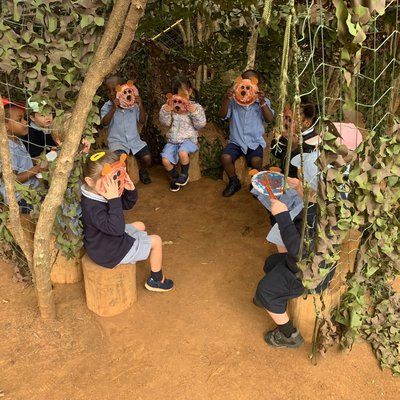 It has been lovely to be able to make connections between books and real life, so we took this opportunity to discuss which country bears live in, what they eat and how they live. You can do this at home too - take a book that your child seems particularly interested in and get creative...
After reading it a couple of times, can you get them to tell you what is on the next page? Try getting your children to tell you the outline of the story before you start by looking at the front cover. Then try asking what is a different way the story could end or what else the main character could do? What would you do if that main character surprised us at BNIS? If you could ask them a question, what would it be? Is there any way you can take the book to the next level like building a den using your sofa cushions? Go outside with the book, hide in the flowers or up a tree with it or go to the kitchen and make a themed meal? Can you get some pencils out and draw your favourite part of the story? This would be a lovely way to engage with language over the holidays, sparking imagination and a deep love of stories.