7th July 2021
Tuesday 6th July, 2021
It was with great joy that we held out first official engagement in the Podo Theatre on Tuesday - our 2020-21 BNIS Speech Day. The hall was beautifully adorned with flowers and the setting looked spectacular. Invitees arrived dressed for the occasion, were greeted by the Year 7 and 8 children and then took a socially-distanced seat.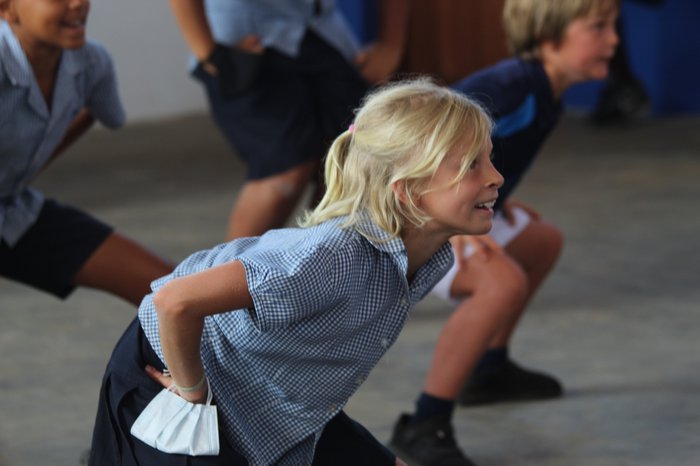 The event kicked off with the Haka; a traditional Maori dance that the New Zealand Rugby team use to start international matches. This was met with great surprise and a huge round of applause!
Mr Craven was our guest speaker this year. His pre-recorded his speech was played to the audience and it actually felt like he was there. Seeing and hearing him brought a tear to many an eye, we all miss him very much.
Our Head Boy, Clive proudly announced our class prizes which are awarded each year for fantastic achievement or progress. This was closely followed by the presentation of the Highly Commended awards, announced by our Head girl Lali. These awards recognise effort, attitude and performance across the year.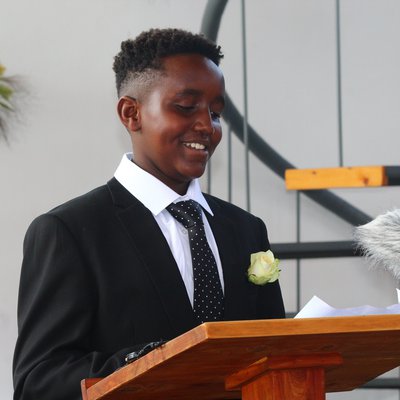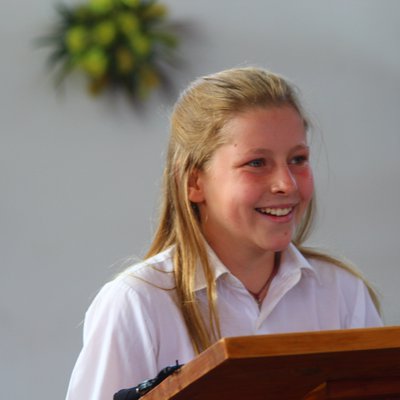 Clive and Lali were incredibly nervous as they then delivered their departing speeches. They had no need to have worried, they spoke incredibly well, brought on much laughter (as well as a few tears) as they reminisced about their many years at BNIS. Their final official task for the year was to announce next year's Head Boy and Head Girl. We are very much looking forward to seeing the impact Fynn and Treza will have on BNIS during 2021-22.
Our special awards were then announced; these recognise a range of individual talents across the Year 8 group. This year we had managed to keep all winners a complete surprise and it was wonderful to watch their looks of absolute surprise as their names were announced.
Mrs Gould's speech reflected on the ups and downs of this incredible year and reminded us that we can overcome anything. Interspersed within the event were a number of songs performed by the Years 3-6 choir singers. Words of popular songs had been personalised to send our leavers on their way.
The whole event ended with coffee and cake on the lawn which was enhanced by entertainment from some individual musical performances and an impromptu singalong from the Year 8s. It was a very emotional and extremely memorable day. Thank you to everyone involved in making it happen and to all who attended.